ABOUT
Emelie Cyréus is a 22 y/o singer from Stockholm, Sweden.
She's been singing her whole life but started working in the studio in 2013.
It begun with Rasmus Cantoreggi who introduced her to Ivar Lisinski, Emelie and Ivar has been working together ever since.
It all started in a studio complex called "Westwood Studios" in Stockholm but then Ivar moved away.
Emelie then started to record her own vocals so they could continue their successful collaboration.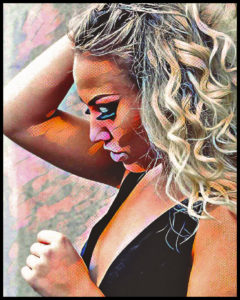 MUSIC
Her first release was on Armada / The Bearded Man in 2016 with RAI called "Written On Our Bones". She's featured on tracks by CALVO, LIZOT and many more, on labels like Revealed Recordings, Release Records, Armada etc.
She's been supported by big names like Martin Garrix, Steve Angello, Hardwell, Armin Van Buuren and the list goes on.
She has reached over 2 million streams and this is just the beginning.
LABELS: Armada / Release Records / The Bearded Man / Good Life Music / Cloud9 / Revealed Recordings / Monstercat / PowerHouseMusic
---